LogoTags and its parent company, Ball Chain Mfg. Co., Inc., have been manufacturing and shipping goods to customers around the world for 80 years. We know that warehousing provides the backbone of products being stored, inspected, verified, and delivered to customers, ensuring high quality.
80,000 SQ FT JUST 20 MINS TO MANHATTAN
Our warehouse is strategically located in the heart of the Tri-State area, one of the most densely populated regions in the United States. With travel time to essential destinations such as Manhattan, LGA, JFK measured in minutes, not hours. Our location ensures we can get your goods to where they need to be in just a moments notice.
What We Offer: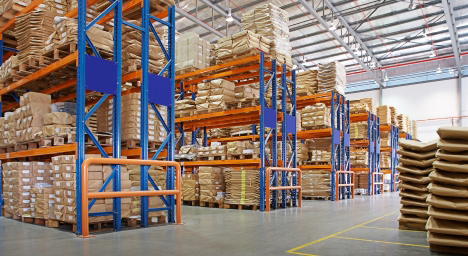 Key Services
- Export packing/crating
- Full cross dock operation
- Receiving and consolidation
- Re-packaging
- Indoor storage
- De-consolidation
- Custom packaging
- Kitting
- Custom labeling
- Export document generation
Please Contact Us To Learn More About Our Warehousing Services
Contact Us